Michael Moretti
CEO, Group Publisher & Editor, Medical Insight, Inc., Executive Producer & Founder of Aesthetic TV, LLC
Michael Moretti has served as a medical industry analyst and strategic advisor for more than 25 years. As an industry consultant in the field of aesthetic medicine, Mr. Moretti specializes in strategic business development projects and high-growth, emerging market segments. He provides custom reports and confidential market studies for a variety of clients, including global medical and pharmaceutical companies.
Mr. Moretti is the founder of Aesthetic TV™, the first and only one-stop online resource for current, reliable information about cosmetic and anti-aging treatments. Aesthetic TV  offers expert advice for consumers via interviews with the top physicians in the field, and unprecedented access to the latest beauty-enhancing procedures and products created specifically to help people look and feel their absolute best.
In 1993, Mr. Moretti founded Medical Insight, Inc., the leader in focused aesthetic market research, offering comprehensive data on procedure volume and growth, revenue forecasts, and new product introductions. Under Mr. Moretti's leadership, Medical Insight, Inc. publishes global market studies and forecasts for major industry sectors such as facial injectables, cosmeceuticals, body shaping procedures, skin rejuvenation technologies and at-home aesthetic products. Medical Insight, Inc. also sponsors executive business forums to address scientific developments and market trends for the investment community.
Mr. Moretti is founder and publisher of THE Aesthetic Guide® – a digital and print publication from Medical Insight featuring in-depth reports on new products, procedures and trends, reaching over 75,000 physicians, industry executives and investment analyst subscribers globally. Special editions of THE Aesthetic Guide address the European and Asian markets.
In 2007, Mr. Moretti debuted THE Aesthetic Show™, the largest multi-disciplinary business to business medical aesthetic trade show that brings thousands of the highest-profile physicians and medical professionals together in Las Vegas to learn about the newest aesthetic procedures, products and technologies in a dynamic interactive, educational format.
Leah Morvant
Publisher
A 20-year veteran of the publishing industry, Ms. Morvant's expertise is applied to all aspects of our Market Studies and the Aesthetic Insights Newsletter, from creative inception to layout design and business acumen, drawing upon an extensive professional background that includes a degree in architectural design.
Erin Velardo
Senior Editor
As managing editor, Ms. Velardo oversees and coordinates our Market Studies and the Aesthetic Insights Newsletter. Ms. Velardo works hand-in-hand with the publisher from concept to completion of every aspect of the Market Studies and Aesthetic Insight Newsletter, employing the highest standards.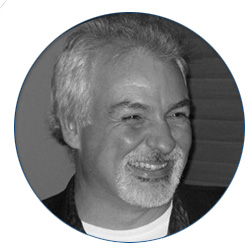 Daryl Bogard
Research Analyst
With over 30 years of pharma / medical device experience and more than 25 years in global and corporate marketing research, Mr. Bogard is an expert in competitive intelligence management and led Allergan's Primary Research Department for 15 years, personally managing more 1,000 studies. In addition, he is a top expert at modeling global and U.S. markets where audited data is limited or does not exist. Able to solve business and marketing problems via a variety of primary and secondary research and other techniques, he provides extensive insight into the dynamic global healthcare arena.